Welcome to the home of BIG Smallmouth Bass Fishing!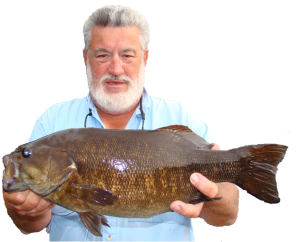 23″ River Smallmouth 62 smallmouth over 20″ in 2014
May walleye-Pike-Smallmouth Trips
Join Smallmouth Plus
  Yearly Membership Includes: *The only way to get a fishing report on the Menominee River!!! *A signed copy of  "Fishing For Smallmouth Bass" *Monthly Fishing Reports *Lake Reports with marked Lake Maps *Monthly E-Zine with articles and Fishing Tips *Learn what baits are hot *Videos with fishing tips *Insight on how to catch more fish * Much More Join before April 15  and you have a chance to win a Full Day Guide Trip Smallmouth Plus Rod Tackle Package
JOIN NOW! $29.95
NEW SMALLMOUTH BOOK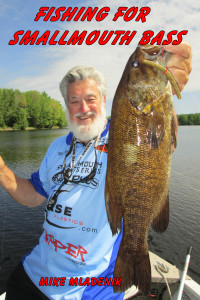 For and signed copy order now
Mike Mladenik
is likely the Midwest's most knowledgeable smallmouth bass fisherman and the region's top guide.  Over the past 30 years his clients have landed over 3,000 – 20+ inch smallmouth and a few hundred hawgs over six pounds.
  The Menominee River offers a World Class Smallmouth Bass fishery that just keeps  getting better! Although best known for smallmouth bass, Mike also guides for musky, largemouth bass, northern pike  and walleye. His expertise spans the bounty of rivers, reservoirs and lakes that draw anglers to the area year-round. He derives great satisfaction in teaching technique and location/weather analysis to clients. Mike's not one to hoard a secret; in fact, few guides spend as much time teaching and coaching as Mike does. In addition, Mike is a contributing author to many national and regional publications, including Midwest Outdoors for which the readership voted Mike one of their top three favorite writers. Mike's instructional and insightful pieces can also be found in Fishing Facts, Musky Hunter, Wisconsin Sportsman, Wisconsin Outdoor Journal, Michigan Sportsman, Wisconsin Outdoor News, and others. Mike has also authored several books, publishes his own magazine and has produced his own television show.